PREMIXES, CONCENTRATES AND FEEDS
NuSana's field of activity includes feed additives, supplements as well as premixes, concentrates and feeds.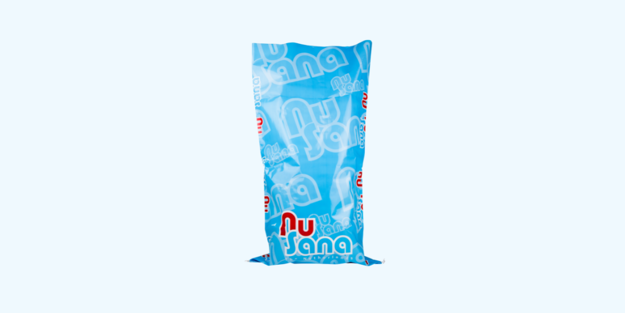 Our team of experts has extensive understanding of the nutritional needs of your animals at each life stage. We offer feed products that can help optimize your production and enhance animal health. Our products will support maximum profit of your flocks and herds and will improve your business efficiency as a result.
Our nutrient premixes and protein concentrates are mixtures of functional ingredients and additives for animal feeds. We use high quality products from certified suppliers only.
NuSana quality products are widely appreciated by farmers, feed mills, integrations and distributors around the world. Our wide range of high quality feed products can be used as-is or tailored to your specific needs.
Premix
At NuSana, we have the option to offer our standard premixes or we can tailor premixes to suit your individual situation and availability of raw materials. Different species are no issue as we can make premixes for all types of farm animals.
The premix consists of vitamins, minerals, trace elements and specialised feed additives that animals in the different stages of life need to develop, grow and perform. The premix usually does not exceed 2,5% in the animal feed. The premix is a supplement to the energy and protein raw materials of the feed, like the maize, wheat, soybean meal, etc.
Premixes may be a small percentage of the total feed, but they can make a large difference to the effectiveness of a feed and performance of animals. Our specialised animal nutritionists can advise you on the composition of the feed, premix and special feed supplements.
Contact us
Concentrate
We have our own product line of concentrates, but can also make tailor-made concentrates that suit your local circumstances. Different species are no issue as we can make concentrates for all types of farm animals.
The concentrate is typically composed of the premix with vitamins and minerals as well as protein rich feed materials. It is usually added to the feed between 2,5% and 35%, and mixed with other feed ingredients like maize, wheat and/or rice to make a complete feed.
The advantage of a concentrate is that mixing of complete feeds becomes simple. No separate purchase and transport of protein ingredients is necessary. Micro ingredients will be well distributed in the feed and you profit from the nutritional and formulation know-how of our team.
Contact us
Feeds
At NuSana, we have our own proven complete feeds, but we can also make a tailor-made feed to suit your circumstances. We can make complete feeds for all types of farm animals.
Especially for young animals and for special conditions, you will need specific feed ingredients to formulate a high quality diet. Often these ingredients are not locally available or only at high cost. It can be wise to choose one of our special feed solutions that will give your animals all nutrients they require, in the right proportions and with the correct feed structure. This will safeguard high farm performance and strong development of your flock or herd.
Contact us