ADDITIVES AND SUPPLEMENTS
Poultry - Butiphorce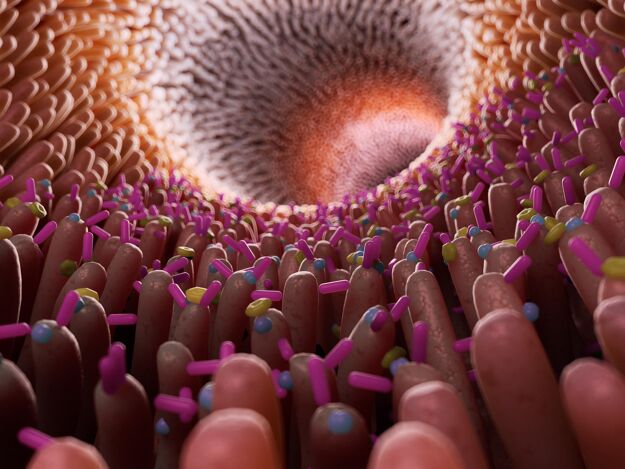 Gut Health and Digestion
Butiphorce to stimulate gut health, performance and production efficiency
High poultry performance requires a healthy gut that is able to digest and utilize feed optimally. It is known that toxins and pathogenic bacteria, such as Salmonella and Escherichia coli can adhere to gut wall and continuously challenge gut wall development and integrity.
Butyric acid is well described in scientific literature. In poultry butyric acid can have a large positive influence on the gut wall epithelium. Trials with butyric acid sources have shown many positive influences on the gut wall, its integrity and immune function resulting in increased digestion and performance. Our performance enhancing tributyrin products are composed of odourless butyric acid sources and support a healthy gut wall structure, optimal digestion and high performance at low treatment cost.
Gut wall cells and their structure show better development. Animal trials show that villi height is improved and tight-junctions numbers and structures are improved. This better gut development leads to a better digestion of the feed and also to a stronger barrier function. The gut can better prevent migration of pathogens and toxins into the body.
To achieve such effects, butyric acid needs to arrive in the intestines. Butiphorce is a solution with a slow release butyric acid, releasing butyric at intestinal levels. Butiphorce has no butyric acid smell, making it easy to use in Feedmills and Premix facilities.